"I want to improve the experience of eating snacks, for everyone by making it easy, fun and safe."
NipNap is a Danish start-up company founded in August 2018 by a student with a large passion for chips and sustainability. NipNap is founded based on a demand of cutlery for chips, where spoons, forks and chopsticks are not good enough. In addition, NipNap fulfils the wish of making it easier, more fun and more delicious to eat chips and other snacks.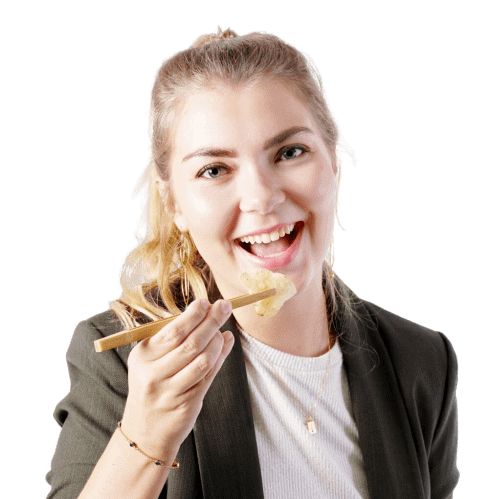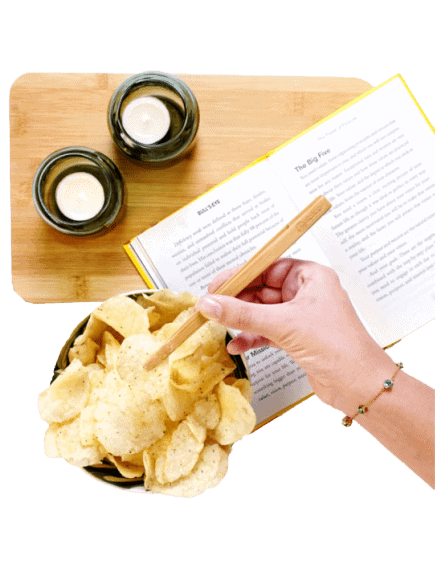 NipNap is the first original cutlery for snacks, but every single NipNap is also unique. Every single tong is unique because the cutlery is party handmade and made of natural sources. That means that size and look can be diffrent, but it also means that you are the only one with your NipNap. We are very proud to launch this new product. Who had thought that we would be eating chips with cutlery in 2021? Say goodbye to greasy fingers with NipNap.
No NipNap without the family Bloch LauridsenEventhough NipNap is owned by Julie Bloch Lauridsen and mainly driven by her, NipNap would not be here without her family. Mother Helle, Dad Allen and little brother Anders are all good helpers, and they make the logistic work and help with all the packaging in busy times. A great thank you for their help!
Do you have any questions?